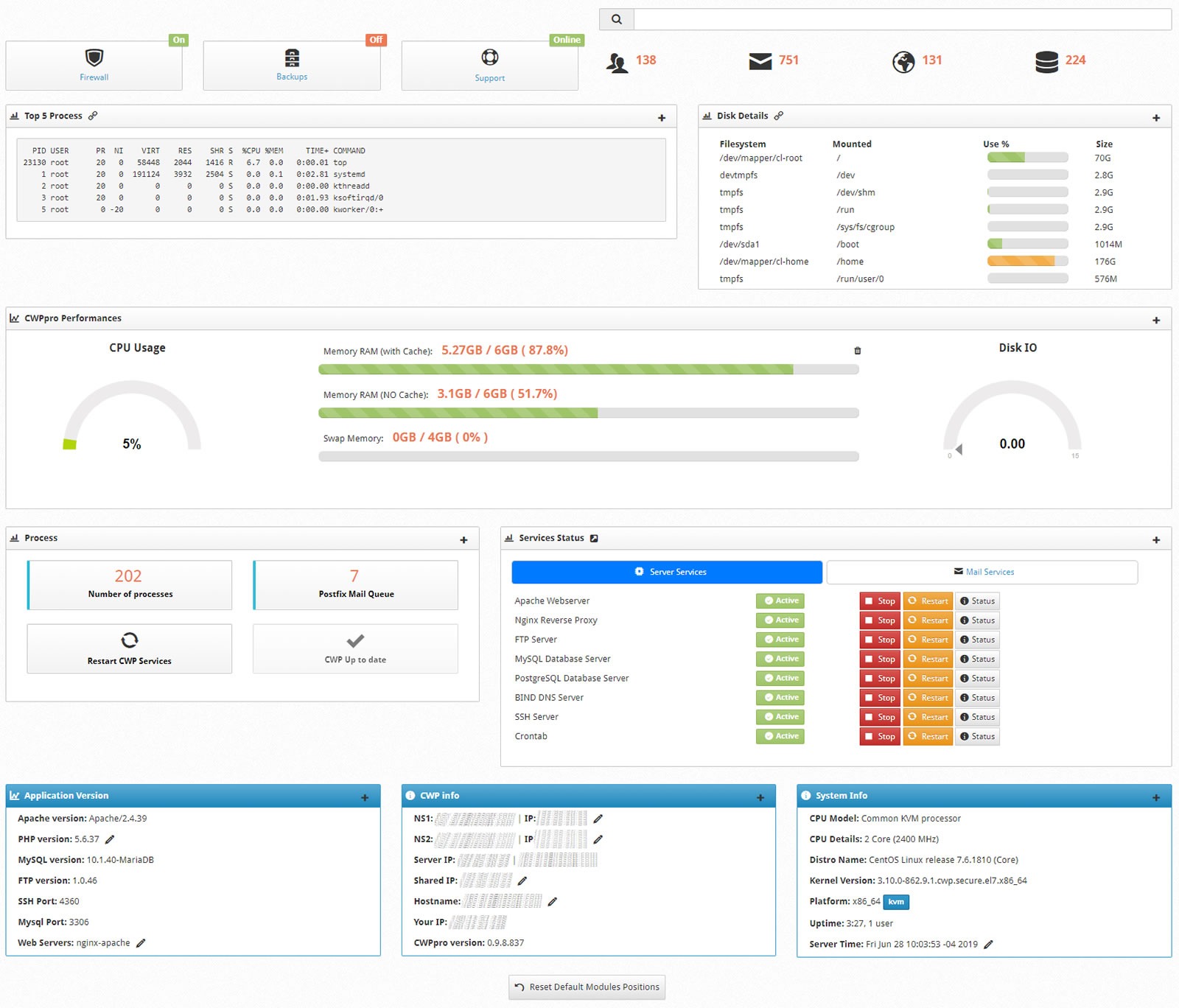 New Dashboard in the Admin Panel
We have released a new Dashboard for the Admin Panel completely improved and with new options:
New search engine to get any element within the CWP: domains, email accounts, packages, users, databases, etc.
Customization of the layout.
Shortcuts for creation and query of User Accounts, Emails Accounts, Domains and Databases.
New process indicators and queued messages.
Restart button of the CWP service.
CWP update button.
Improved presentation of services and actions (start, stop, restart, status).
New and improved information boxes where we can obtain immediately the SSH port, the MySQL port, the WebServer configuration, if the forced PHP-FPM is being used, etc.